Standard Aluminum Railing Options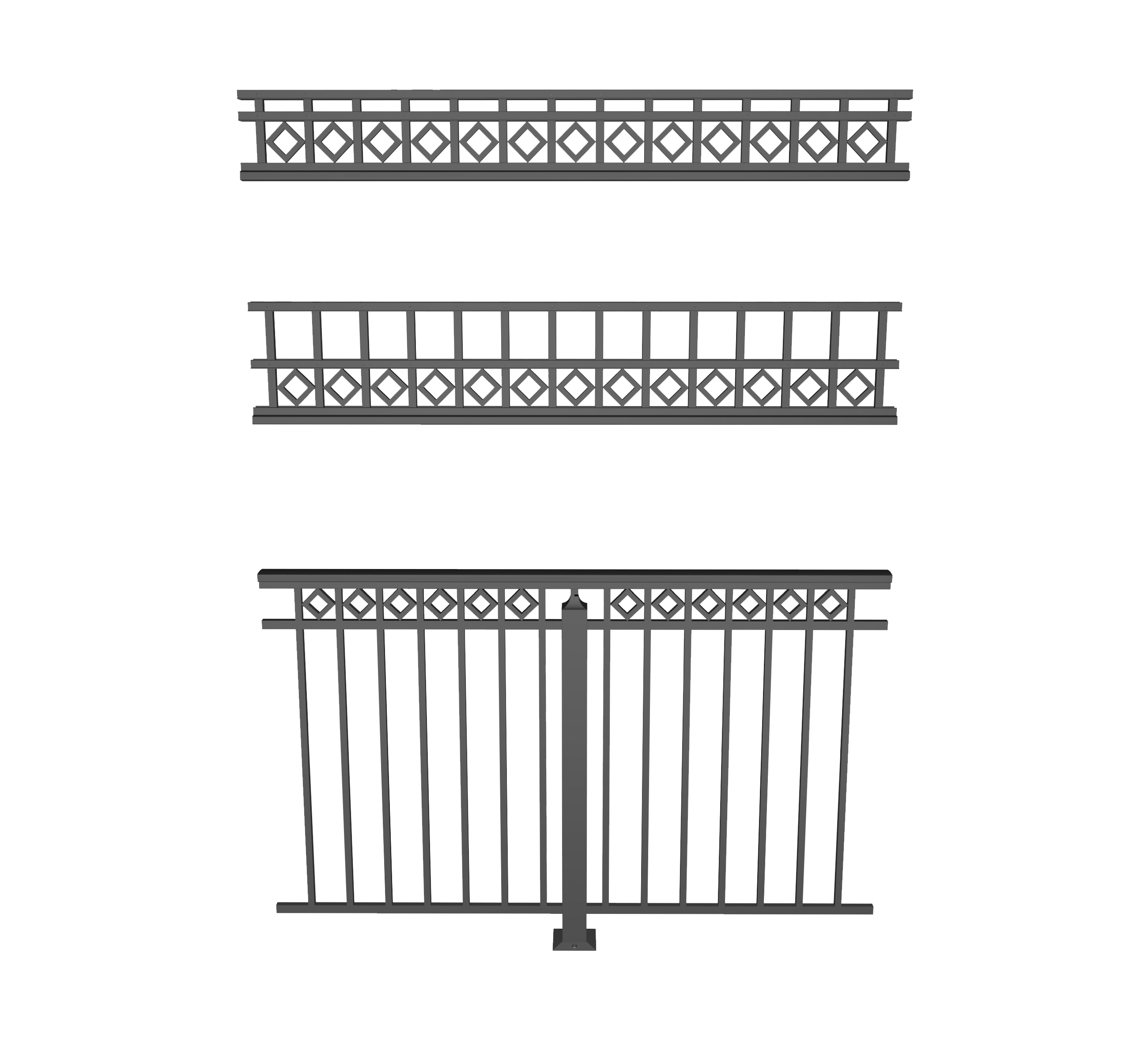 Americana Outdoors' Aluminum Railing Options can be ordered to fit almost any of our shelters. We have 4 different design options to choose from; Standard, Classic, Circle, and Diamond. Our top rails come in 8" or 12" heights, with a bottom rail height of 42".
Custom Railing & Clerestory Decorative Panels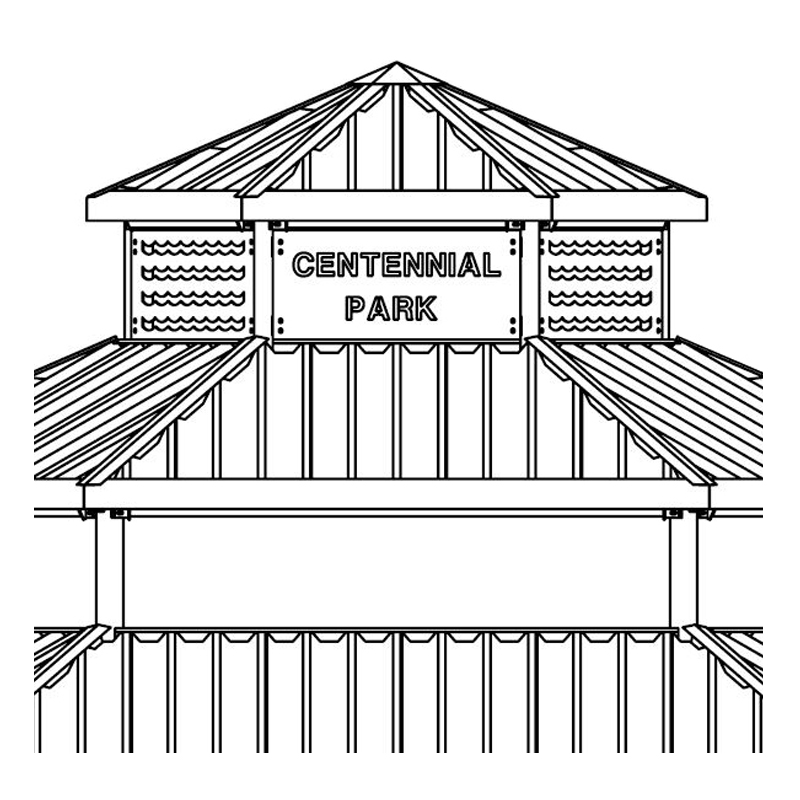 Custom Railing & Clerestory Panels can be designed to fit almost any application, with endless design possibilities. Perfect for displaying logos, affiliations, sponsors, or location information.
Cupola Options
Cupolas can be added to almost any of our shelter models, a simple, yet effective way to add style with minimal cost. Available as Louvered or Railed in 2'x2', 4'x4' and 6'x12' sizes. An Open Cupola option is also available in 2'x2' and 4'x4'.